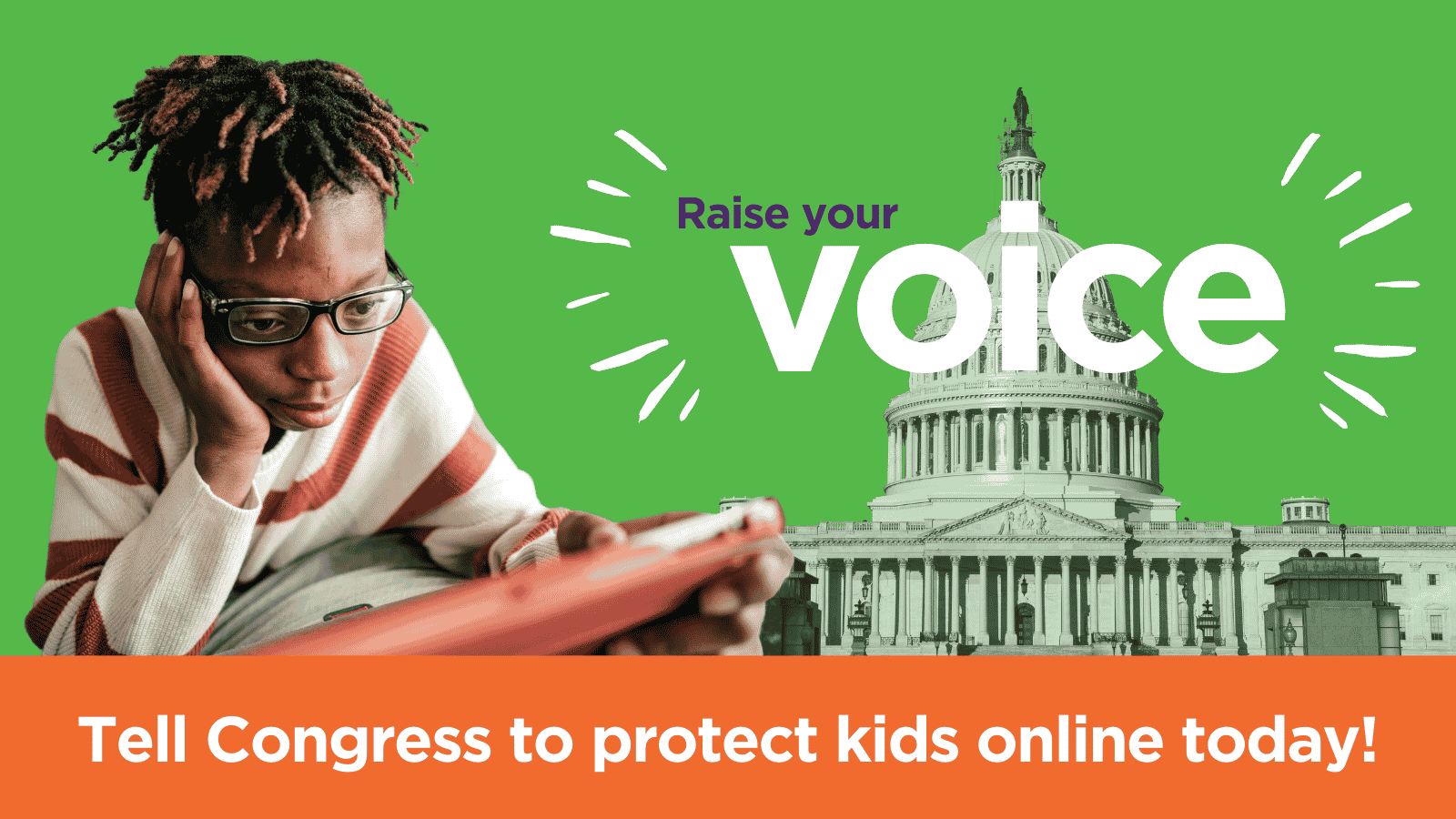 Today, Fairplay organized more than 100 advocates to call on the Senate Commerce Committee to advance the Kids Online Safety Act (KOSA) and the Children and Teens' Online Privacy Protection Act (COPPA) in a crucial hearing on Wednesday, July 27. Our powerful coalition includes the American Academy of Pediatrics, the American Federation of Teachers, and the American Psychological Association.
If passed, these bills would go far in creating a healthier media environment for children. Now, we need your help to urge senators on the committee to pass both pieces of critical legislation!
Design choices made by tech companies manipulate users to stay online as long as possible and expose children and teens to inappropriate and harmful content thanks to algorithmic amplification and poor oversight. These bipartisan bills, the Kids Online Safety Act (KOSA) (S.3663) and COPPA – an update to the Children and Teens' Online Privacy Protection Act (S.1628), will require online platforms to put children's privacy and wellbeing ahead of tech companies' profits.
Even six months ago, no one at Fairplay would have predicted that legislation this good could pass. Yet here we are, with a deciding vote on both bills in just two days. These essential bills are at a critical moment and we need your help.
Due to tireless work from Fairplay and our partners, these two bills offer real protections for kids and teens online. Now, your legislators need to hear from you before they vote on Wednesday. 
What will the bills do?
These bipartisan bills would require online platforms to prioritize the wellbeing and best interests of children when designing tech products and they would expand privacy protections to teens for the first time. Highlights of the bills include:
Requiring platforms to have the strongest, most protective settings on by default for minors;
Giving parents more tools to protect their children's privacy, restrict purchases, and track their time on a platform;
Expanding protections for children under 13, including banning surveillance advertising and placing a greater responsibility on companies to get parental consent before collecting any data from a child;
Creating an "eraser button" to make it easier for parents and teens to delete a minor's information from a website or app;
Giving regulators new tools to hold social media companies accountable for failing to keep young children off their platforms.
How can I help?
We've made it easy for you to take action – just click here and you'll be able to connect with your senators to tell them to "vote yes with no amendments at markup."
Thanks for helping us protect kids online!