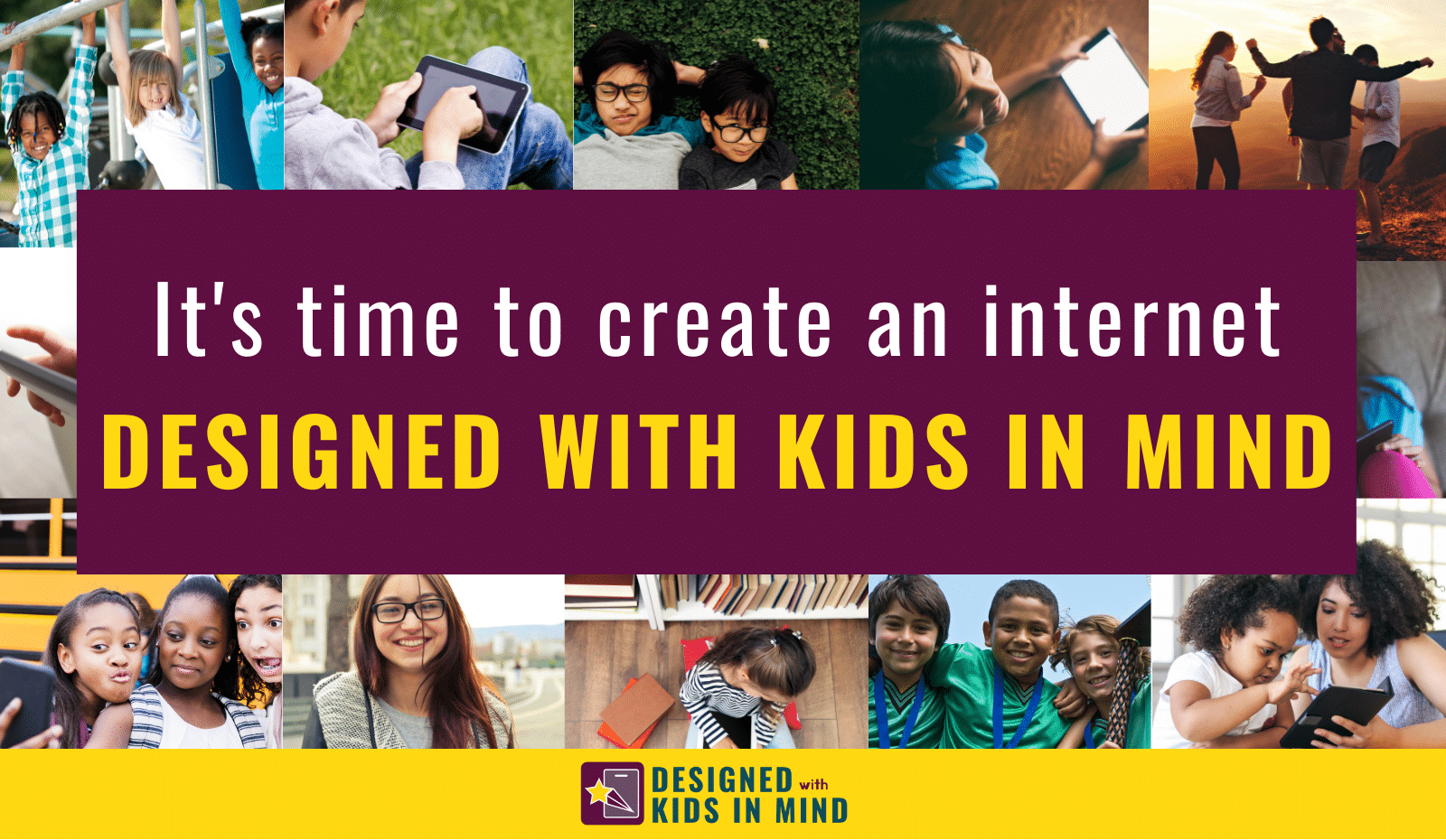 From apps that turn geolocation on for no reason and sneak in inappropriate ads, to platforms that manipulate young people to compulsively check their devices or introduce adult strangers to children, too often digital services create unnecessary risks for kids.
These risks are just design choices. Apps and online platforms can be built in ways that reduce risks and increase safeguards for children instead. It's time to build an online world that respects children's rights and protects their vulnerabilities, and Fairplay is doing just that.
We're thrilled to announce the official launch of Designed with Kids in Mind, a campaign to create a US design code for digital products that children are likely to use. By regulating the manipulative design that creates so many risks for children online, our campaign aims to both secure the online protections that kids need for safer digital experiences and help children get the offline time they need to thrive.
We're so excited to launch this campaign with an incredible set of foundational partners: American Academy of Pediatrics, RAINN, Accountable Tech, Center for Humane Technology, ParentsTogether, Exposure Labs, Common Sense, and Center for Digital Democracy. On top of that, we've already helped craft legislation that has been introduced in Congress that would curb the harmful design choices of platforms like Instagram, TikTok, and YouTube.
Our brand-new campaign website explains the harms posed to kids by bad design, the evidence-based reasons for a design code, and how we can create change. Sign up here to stay up to date with the latest news from our coalition and learn more about how you can get involved. Together, we can create an online environment that puts kids first.
P.S. For an in-depth look at why we need a design code, check out this great video from The New York Times.