School is Where you Find It.
Desks and walls optional.
By: Rachel Franz (CCFC staff)
One morning, a student ran up to me and shouted, "I got what I wanted for Christmas!" He grinned and began to dive deep into details. It wasn't a Transformer toy or an iPad. It was his very own drying rack. 
This child was a student at my outdoor preschool. He knew what he needed to be comfortable outside for class last winter, and that's what he had asked for. No bells. No buttons. A drying rack.
Being an outdoor preschool teacher is magical. Each morning at 8:30 a.m., children arrive at a public park in Seattle dressed head-to-toe in school-sanctioned rain gear. They search for a favorite stick, huddle into a class-made fort, and jump off stumps artfully crafted into an obstacle course.
They sidle up next to me, hold up a laminated, waterproof book, and we read and laugh in the dirt. Sometimes it was so cold, we'd spend the day sledding and making snow angels to keep our bodies moving and our spirits high.
The outdoors — whether it's a sidewalk or a deep forest — invites children to experience life unscripted, solve problems, and challenge themselves in a ways screens cannot.
Widespread outdoor learning has been displaced by ever-shrinking public funding. Standardized testing and screens now define what "quality" education looks like in the U.S. Increasingly, school 'supplies' are bankrolled by for-profit companies and edtech solicitors. Outdoor education is relatively free, and has been around since time immemorial — a standard in Native American communities and across African and Asian continents. 
Along comes COVID-19. For those of us who have been working for decades to get kids outside, it's exciting to see the widened call for outdoor learning. Particularly for those concerned about the role of technology in our kids' education.
Green schoolyards and using public green space (in its many forms) are not only good for kids' bodies, brains, and social/emotional development, it could be the key to making sure all children, especially children of color whose access to the outdoors and its benefits has been marginalized, have high quality educational opportunities, according to a recent research agenda. 
Nature says "yes" to children learning all of their academic skills, and "yes" to helping children develop kindness and empathy toward all living things. It says "yes" to being able to problem-solve what life throws at them, and "yes" to being more engaged citizens of the world.
By the end of the year, there was a marked difference between the children who showed up in September and those who rolled down the big hill for graduation in June. They were not only "kindergarten ready," they were physically stronger with an unbreakable sense of self.
Starting an outdoor preschool during the rainiest year on record in rainy Seattle was no easy feat. But never have I worked in an educational setting that honors children more.
About the Author
Rachel Franz (she/her) is a staff member of Campaign for a Commercial-Free Childhood, where she runs the Screen-Free Saturdays and Screen-Free Week programs and supports communications and resource creation for the whole community. Formerly an outdoor preschool director and teacher, Rachel's passion for getting children outside stems from her understanding of the impact of screens on young children and that green time is an antidote to screen time!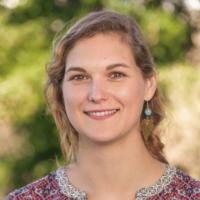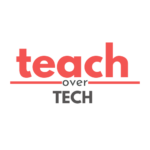 This blog is series produced by our Screens in Schools work group.