Tears, technology, teachers' toil
Observations of the life of learning at home
As a PTA president and moth
er of three kids in elementary and middle school, I've heard a lot about how all-virtual school is going this year. Any of this sound familiar?
There are a lot of tears. 
Many of my friends say their kids frequently erupt in tears. By the seventh week of online school this fall, all three of my kids cried at some point about school. The math problem is hard, the link doesn't work, the directions weren't clear, it's too much, I hate school, I miss my friends, and I thought I already submitted that assignment.
Everyone is trying their best.

 
I am not blaming the teachers — they are doing an impossible job that they did not sign up for. Teachers had to learn a new set of online systems and deal with the unpredictability of teaching online.
We are headed for a real mental health crisis. 
So many kids are suffering. For some, school is where they receive meals, emotional support, and speech therapy. For others, being in Zoom classes each day is lonely, physically stifling, mentally draining. Kids are sad, angry, frustrated, and hopeless. They've missed school events, recess, field trips, classroom parties, and just laughing with friends. The isolation is especially acute for children without siblings.
Navigating multiple programs and platforms.

 
Students are learning to navigate technology like an adult. There's StudentVue, Canvas, Benchmark, Kahoot, Nearpod, Pear Deck, Quizlet, Epic, Brainpop, PowerPoint, Powtoon, and Kami. Kids have to check modules, announcements, and emails. For weeks, one of my kids wasn't opening the emails in which teachers were reminding about assignments.
Maybe I should be grateful for all of the online resources, but I wonder how our kids are learning to use them and how the teachers keep track of it all. My kids have school-issued Chromebook tablets that can be "written" on with their finger. But I've observed my kids creating text boxes during math equations to write their answers. Sometimes the on-screen navigation — doing long division, for example — leads them to lose their place and make a mistake. (Make a text box, type the equation, make a text box, divide first number, multiply, make another text box, etc.)
Screen time limits are hard to enforce.
If you've been monitoring your child's screen time, good for you. But if you have, say, a job that requires you to leave your kids to their own devices (literally), it's hard to monitor what goes on. Some kids are playing video games on their school-issued Chromebook during class. (Yelling "Let's Go! You die, you die, you die!!!" is a dead giveaway.)
Resilience, sacrifice, and gratitude as curriculum. 
"Learning loss" is real and it will be challenging to get kids back on track academically. But for many, 2020 is about overcoming adversity, being resilient, understanding viruses, and making sacrifices. And maybe we will all emerge from this pandemic with greater appreciation toward teachers, first responders, and our elderly parents who we haven't seen in nearly a year.
Other families have different concerns: the lack of opportunity to play high school sports (and the potential impact on college scholarships); the challenges faced by English-language learners; lack of services indicated in individualized educational plans; the extra burden of families on the front lines; and the physical and emotional toll of battling COVID itself.
Hopefully, our kids will return to an education system reimagined, with a new emphasis on repairing the social and emotional damage done during the pandemic, and providing an increased level of support for heroic teachers and school counselors. This will take a great deal of resources, but is essential to the success of our students.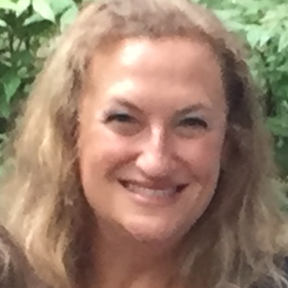 About the Author
Gail Ravnitzky Silberglied is the founder of Speak Up Advocacy, which is dedicated to helping people and nonprofits advocate effectively. She serves as PTA president at her local elementary school and chairs a committee on virtual learning for the Montgomery County Council of PTAs. The views expressed here are her own.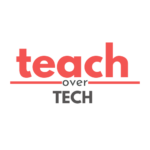 This blog series is produced by our Screens in Schools work group.