By David Monahan
Industry is so dug in to their ways to target kids with manipulative marketing that sometimes I wonder—can we advocates and parents truly make a difference? Can we open eyes in corporate board rooms to the need to consider a duty of care to young people? 
At Fairplay we're celebrating a five-year anniversary that reminds and inspires us that yes, we can. For five years now, the New York Times has published a monthly supplement called The New York Times for Kids, without outside advertising. 
It took a big nudge from us and coalition partners, speaking up for kids and families, to make this kids' paper ad-free and manipulation-free. The very first edition of the supplement put out by the Times could have more accurately been entitled "Google Marketing For Kids."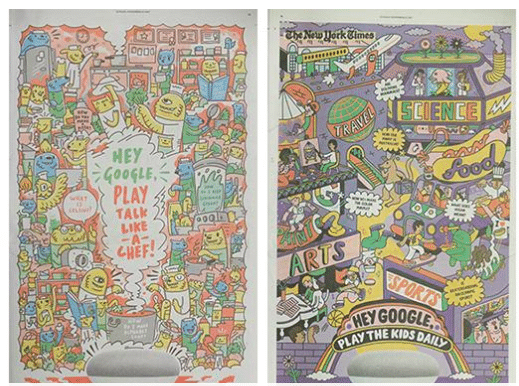 Google ads that appeared in the first edition of New York Times For Kids.
I'll never forget when that first Times For Kids was delivered to my doorstep tucked into the Sunday paper on November 19, 2017. "Great idea!" I thought when I saw the supplement with its front-page warning: "This section should not be read by grown-ups." Nice way to get kids interested in newspapers, and foster a habit of spending some fun and enriching time unplugged. I feel great nostalgia for what the daily newspaper meant to me growing up, and I would love for my kids to share that experience.
But I had heartburn when I opened that first kids' edition and found that five of its 16 pages were full-page ads for the Google Home Mini. And super deceptive ads—each was a colorful and inviting puzzle touting Google and its snooping home assistant that would gobble up kids' sensitive data to sell them stuff.
Fairplay (then called "Campaign for a Commercial-Free Childhood") and a coalition of ten organizations sent a letter urging the Times to stop running ads, particularly manipulative ads, in the kids' edition in the future. We noted that the Times' own Advertising Acceptability Manual says "Advertisements that, in our opinion, simulate New York Times news or editorial matter or that may be confused with our news or editorial matter are unacceptable." Those Google ads disguised as puzzles certainly fit that description.
"If such advertisements are unacceptable for all Times readers," we wrote to the Times, "they are especially unfair when directed at children." "Marketing directed at children is always unfair," we said. "Children are considerably more vulnerable to the effects of advertising than adults. Research has found that most children do not understand the persuasive intent of advertising until they reach the age of 11 or 12."
We also appealed to their bottom line. "Getting kids in the habit of reading your newspaper will undoubtedly pay long-term benefits for The New York Times Company. Rather than trying to squeeze out additional profits at the expense of families who have already paid for the Sunday newspaper, the Times should make future editions of the Times For Kids completely free of advertising."
Our voices made a difference. The Times For Kids was soon cut down to 12 pages and only one ad, on the back page, encouraging kids to read the Times. And it remains that way, five years later. Kids can enjoy articles on current events, science, culture, and more, with no sales pitches, and no wi-fi required.
Good choice, New York Times. And since this commercial-free venture lives on, we can assume that doing the right thing has been a profitable venture for them. 
Once a month now, when I pick up the Sunday Times in my PJs and see that it's Times For Kids week, I don't have any heartburn. I just glance at the cover to see what fun features are inside, smile, and hand it to my kids.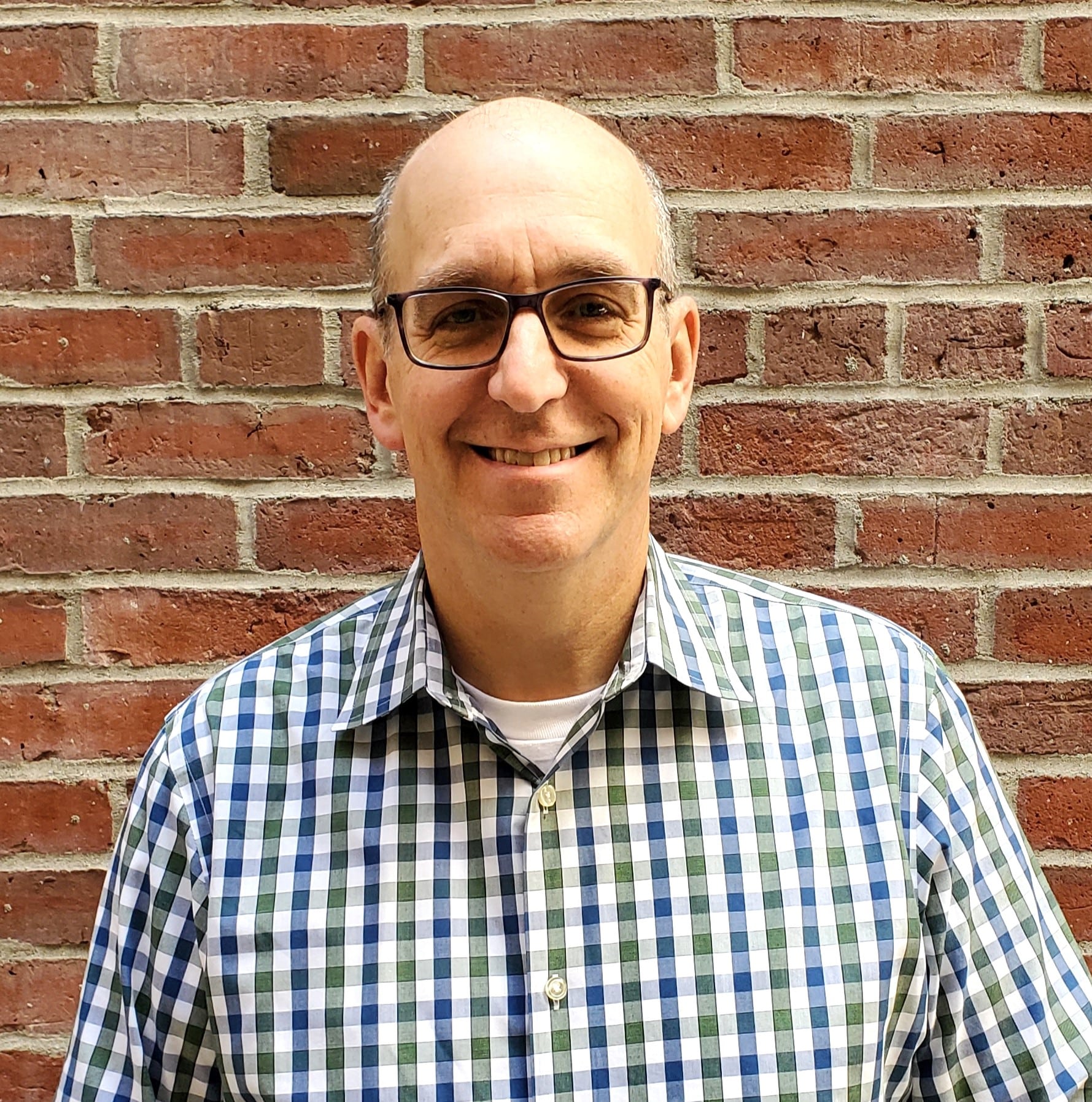 David is Fairplay's Campaign Director. He plans and implements Fairplay's campaigns, and builds partnerships with advocacy groups and policymakers. David is grounded by time with family—his wife Lindsey, 10-year-old Lillian, 3-year-old George, and their dog, Beatrice.