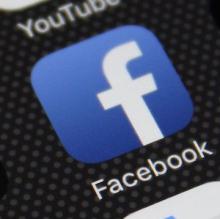 On July 24, the FTC announced its settlement with Facebook following a 16 month investigation into Facebook's deceptive practices. Below is CCFC Executive Director Josh Golin's statement on the settlement:
We agree with dissenting Commissioners Rohit Chopra and Rebecca Kelly Slaughter that the FTC's settlement with Facebook is not strong enough. Specifically, we are extremely concerned that this settlement lets Facebook off the hook for violating kids' privacy and manipulating children and teens into making in-app purchases. As Commissioner Chopra noted in his dissent, the FTC has essentially given Facebook 'a legal shield … covering a wide range of conduct not addressed in the proposed complaint or settlement.' This shield means the FTC will not hold Facebook specifically accountable for manipulating children, nor will they compel the company to change their practices regarding kids.
This is especially troubling given the evidence of Facebook's misconduct. In October 2018, Campaign for a Commercial-Free Childhood filed a complaint with the FTC, supported by 18 consumer and public health groups, demonstrating how Facebook's Messenger Kids app collected personal information from children as young as 5 without obtaining the consent required by federal privacy law. Just this week, news reports revealed thousands of children on Messenger Kids were connected to strangers without parental consent, another serious COPPA violation. And in February 2019, CCFC joined Common Sense Media and 15 other advocacy groups to urge the FTC to investigate Facebook's documented practice of tricking kids into making unauthorized mobile game purchases, which Facebook employees referred to as 'friendly fraud.'
The FTC's Facebook complaint and settlement have effectively sold out kids. By ignoring serious COPPA violations and 'friendly fraud' allegations, the FTC has immunized Facebook from liability for these unfair and illegal practices, and appears ready to let them continue.