Plan An Offline Field Trip. A Michigan Mom Shows Us How. And Why.
By: Jowan Nabha (guest blogger)
I have made a fervent effort to minimize screen time for my children. I counted on them being off screens during school hours. I opted them out of computerized, standardized tests. As an early childhood educator, I am involved in raising awareness about limiting screen time for children and encouraging exploration of the outdoors. Then the pandemic hit. 
Screen time tripled, if not quadrupled in our household. Even for myself, as a student, I almost never left my office. So when a fellow education advocate contacted me about one way to take control of our children's education this fall, I didn't hesitate. 
We planned an Offline Field Trip. It was only the second week of school, but already, screen fatigue was setting in. So with only three days' notice, a group of parents, grandparents, and kids ages three to eleven years old, assembled for a bird watching excursion. 
This was my family's first experience bird watching. The day before, I bought binoculars, made sure the girls had boots (that they didn't outgrow), and prepared snacks for what we thought would be a two or three hour trip. 
We met at a state park. Our group of 15 was greeted by largemouth bass and Sandhill Cranes. The kids were excited! Some began to slowly approach the birds, unsure and curious. Many had never seen such birds before. Some compared them to dinosaurs.
We gathered under a shelter that was settled in a corner of the park near a small pond. The kids noticed frogs in the pond; the youngest kids were in awe. After a brief primer on the types of birds we would encounter and some tips on how to get birds to feed out of our hand, each child received a handful of bird seed. Then we were off to explore.
At one point we stopped at a perfect spot to entice the birds with our treats. Our group leader generously offered her hand with the birdseed. Score! The cranes were in heaven. The kids are in pure amazement at what they'd just witnessed — so much so that they all began feeding the cranes. Moments later, we realized we are not supposed to feed the cranes. 
Onward. We saw a Red Tail Hawk. The moment it flew past the children's heads was probably one of the best. They spent about 25 minutes using their binoculars, watching the hawk, now atop a tree roughly 60 feet above. 
Our trip lasted three hours. Our first excursion was an amazing success. Not a single complaint from any child. The children built bonds, something they miss during the pandemic. It gave me hope moving forward that the outdoors is where I want to be with my children, as much as I can. I hope sharing my experience inspires others to break out of their comfort zone, and experience something new. I am so happy I did.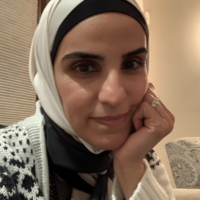 About the Author
Jowan Nabha is a wife and mother of three beautiful girls. She studies Early Childhood Education at the University of Michigan-Dearborn, is a proud advocate for students, and a mentor to college students. She enjoys traveling, riding bikes, and dancing during her free time.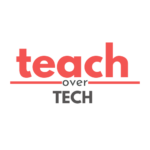 This blog series is produced by our Screens in Schools work group.