A Capital Story: Grassroots Organizing in DC for Outdoor Learning During the Pandemic
The Screens in Schools Working group of the Children's Screen Time Action Network is a network of organizers, parents, teachers, and researchers, trying to limit the excessive use of computer-based learning in schools. Needless to say, this task is more difficult during a pandemic. Many Network members are involved in advocating for outdoor classrooms and outdoor learning as the best way to provide the safe face-to-face learning that our children so desperately need during the pandemic. Laura Derrendinger, the author of the testimony below, is working with School Board members, community groups, the DC teachers union, and concerned parents, to affect just such a change. 
D.C. State Board of Education Public Testimony Nov 18, 2020
By: Laura Derrendinger BSN, RN, MIA  
Thank you sincerely all of you for your work, the hours you invest and your continued perseverance and support the community.  
I am a mother of 4 children in DC, a volunteer member of the DC Coalition on Equitable Outdoor Education and a volunteer member of the national Children's Screen Time Action Network, Screens in Schools Working group.
Before being a full time mother I worked as a nurse overseas with Doctors without Borders in violent conflict regions providing emergency health care and control of disease outbreaks. All of my work took place outside –from the cold winters in Kosovo to the steamy heat of Sudan and DR Congo. 
The DC Coalition on Equitable Outdoor Education formed in June, with members in every Ward of the city seeking to support schools to reorient to OUTDOOR LEARNING as a healthy and effective way to have in-person learning during the pandemic.  
Benefits of outdoor learning are well documented. We see some of those benefits in action right here in DC. Two weeks ago, in Ward 8's Oxon Run Park, an outdoor in-person science class brought joy to many children. Topics covered included biology, anatomy of birds of prey, the physics of flight, art and an opportunity for children to see a live falcon. 
Tomorrow, children will join an outdoor story time in Oxon Run Park, supported by Friends of Oxon Run and the DC Public Library. This event offers the benefits of outdoor learning alongside the benefits of reading real books aloud. Reading real books and reading out loud in person at such story time events has been shown to significantly promote positive brain development in children & teens. Independent research also shows reading skills decline with use of electronic screens.  
Furthermore, independent (not industry funded) education research, which has been replicated to verify results, suggests that increased computer use, even for purported educational reasons, leads to an overall learning decline.  
This is difficult information to hear, as the marketing from for-profit manufacturers of tablets, laptop and online platforms have convinced many that computers are the solution for learning. Even before the pandemic, DC made financial investments without independent experts and research validating the products as effective or even safe for our children. This suggests an absence of the basic due diligence which is appropriate for large financial investments — especially when our children are concerned.  
And while some suggest research on physical harm – including myopia and disrupted brain development– caused by excess use of these devices is not conclusive, there is more than enough research, published in reputable peer-reviewed medical journals, to apply the precautionary principle: when we know there might be some harm, we stop and evaluate for safety to prove a product is safe before continuing to expose our children.
We have a positive opportunity to follow science and create success for our children by taking advantage of outdoor learning opportunities.
Please use your platform as elected officials to ask the DC Gov't to provide $4 million dollars to fund outdoor learning activities for DC public schools and community groups that would like to opt in and give this a try. 
It is imperative to encourage investments in outdoor learning as this is informed by science.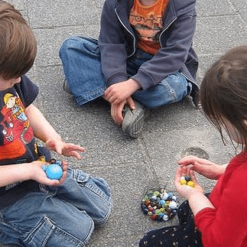 About the Author
Laura Derrendinger is a Nurse (BSN from University of Pennsylvania) with a Master's Degree from Columbia University School of International and Public Affairs.  She worked in emergency public health overseas in refugee camps and conflict zones with Médecins Sans Frontières/Doctors Without Borders and the International Rescue Committee before becoming a mother.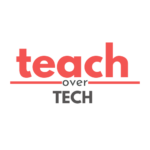 This blog series is produced by our Screens in Schools work group.