On February 19, CCFC and 21 advocacy groups filed a complaint with the FTC, urging them to investigate Prodigy, an internet-connected math game assigned in 90,000 schools. CCFC was first alerted to the issues with Prodigy by parent Nora Shine. Below, Nora and her daughter, Sabina, share their experience with the game's manipulative marketing and their success kicking Prodigy out of their classroom.
UPDATE! In late March 2021, Nora and Sabina's school send out a letter blocking Prodigy from use in their school district. We've added the district's letter and their Digital Tools Criteria Checklist as an addendum to this blog!
My daughter Sabina had her favorite teacher when she was in third grade. He was creative, funny, attuned, and an excellent teacher. He introduced a fun math game called Prodigy. The kids loved playing every day after finishing their required math work. When my daughter first started asking for a Prodigy membership to play at home, I decided against it because I like to limit time on screens. I told her that Prodigy could be something she enjoyed at school, but we wouldn't be buying it to use at home. I thought that was the end of the conversation, but it turned out it was just the beginning. 
Week after week, my daughter asked for a Prodigy Membership. She even put it on her Christmas wish list. Her persistence made me wonder what this "math" video game was really all about, especially since Sabina isn't really interested in either math or video games. When I asked her to explain the appeal, she told me that she needed a membership. She told me of all the important things that come with a membership: you get to go to more lands, get extra strength points in battles, extra prizes, and most importantly to her, without a membership, you can't evolve your pets. She showed me that sometimes when you win a math battle, you earn a chest. Only members get the sparkly chest. It has all the good prizes.
Prodigy's power became clearer to me. After going through the game together and many discussions, Sabina recognized that the game was using manipulative marketing strategies and the unethical practice of targeting children by offering desirable incentives only to those who pay to play. We talked about how to spot these types of hard-sell, alluring tricks and how not to fall for them. She was able to articulate the difference between everyday advertising and using tricks to sell something. She became mad at Prodigy for working so hard to separate her from her money. But, as she put it, "of course I still want to fly around on a cloud and evolve my pets!" She told me that she can't just forget about a membership because ads like this pop up everywhere.
Is It a MATH Game?
Curious to see how others viewed the game, I asked other parents about Prodigy. Some had purchased the premium membership, reasoning that it was "a math game, the teacher uses it, so why not?" Turns out that "used in your child's classroom" is the shortest path to securing parents' trust. Others who also decided not to buy a membership were fighting similar pressure from their children. One parent called it an addiction: "I am so sick of hearing about Prodigy!" Not about math, of course, but about all the things members can buy in the virtual store: pets, houses to furnish, "awesome gear." 
As a child psychologist, I consider this focus on consumerism to be unhealthy and the compulsion for more screen time to be concerning. As a parent, I want to trust that materials used in school are of good quality and not money-making products targeting my child. Yes, prodigy is a fun and engaging game. While math is the justification for its use in the classroom, it's the cool gear and fun pets that the kids enjoy, not math. The way that math is presented entices kids to enjoy Prodigy despite the math. Uninteresting and irrelevant math drills that lead to battle wins are not the same as an educational game that engages children in the joy of math. 
Sell, Sell, Sell Memberships!
Although children can play "free" at school, memberships are continuously promoted to the children as they play. Kids who don't have a membership miss out on the most fun aspects of the game. On top of the in-game pressure to buy a membership, children see each other's scores. Those with memberships advance more quickly, are given extra strength in battles, and earn more points. Children with memberships use these prizes to win battles over their classmates who do not have memberships. "It's unfair," my daughter said.
Just as many schools are striving to address issues of equity in the classroom, the Prodigy divide highlights it. Peer pressure is a great marketing tool. 
Prodigy's Response
When I contacted Prodigy about their manipulative, child-aimed advertising, I was told that there exists an "in school" mode that supposedly has "scaled back" advertising during school hours.  But the "in school mode" is a sham, as kids are lured back to the ads with pretty extreme measures. When children log on at school, they are not automatically entering an "in school" mode. Instead, at the start of play, children are shown two buttons and are allowed to choose school mode, in which they cannot access favorite aspects of the game (Lamplight Town, the house you furnish with your prizes, and more) or home mode, with the fun extras and all of the advertising. Prodigy claims they feature fewer ads in school mode, but it is all for show: students quickly learn to use home mode all the time. 
Prodigy is in the top three fastest growing companies in Canada. In 2014 the company was valued at $1M, and in 2021, at $214M. How do they do it? They use the psychology of advertising, prey upon school kids and their parents, and call it math. When the founders tried to sell Prodigy to schools they wouldn't buy it; so, Prodigy shifted their strategy to offering it free to schools and profiting from the kids themselves. Asked in a TEDX talk what makes their program different from other math educational software, the Prodigy founder answered that their Freemium model gives it to schools for free, then sells memberships. Kids like playing it, then they ask their parents to buy a membership. Success for Prodigy!
How Do We Expel Prodigy?
I was determined to oust Prodigy from my child's classroom. The path wasn't easy. It took determination, but I eventually succeeded. It is possible that being a member of the School Committee helped, but I think any parent who is willing to push against intrusive and manipulative advertising can keep it out of their child's classroom. I contacted Prodigy directly and talked to other parents, but the most success I had was moving up the conversation from teacher to principal, then to Director of Technology in the District Administration office. 
There was plenty of pushback along the way. I was told "it is not used very much" and, "it's optional." I heard, "children should learn to withstand marketing tactics" and, "kids love the game," "it's school-approved so it must be ok." I also heard that "teachers should have some autonomy to explore educational programs used in the classroom." I reviewed school policies for support, and I found a policy addressing "intrusive advertising" in schools. My child's teacher looked again more closely at Prodigy and was genuinely surprised at the extent of the coercive advertising, which had increased significantly since he first vetted the program. Finally, he agreed to remove it from math block. It felt like a tentative win for students, but it did allow Sabina and her classmates to be free from the daily pressure to buy. 
Writing School Policy
It seems that because it is free of charge, Prodigy has been able to slip past the usual vetting that the district conducts of digital resources. I am pleased to say that our school district is actively working to establish a checklist for teachers to use before deciding to introduce digital resources in their classrooms.  Avoiding "Freemium" pricing strategies is on the list!
I hope that other school districts will also adopt more protective policies, as more tech entrepreneurs will surely try these same practices in order to turn a profit. In case you want to borrow it, and perhaps suggest something similar to your own policy-making school committee, this is the part of our curriculum policy that I have been working on that will hopefully soon pass our school committee:
We will aim to select materials, including digital tools and resources, that are free from marketing and advertising that is directed at children, and educators will actively avoid selecting, using or promoting materials that include advertising that is either intrusive or manipulative.
UPDATE: A Letter to Acton-Boxboro Educators from the Assistant Superintendent for Teaching and Learning (March 2021)
Hello AB educators,
As our district moved to a K-12 one-to-one digital learning environment, the EdTech and Teaching Learning departments collaborated with educators to identify and assess a collection of digital tools that best meet teaching and learning goals and support the needs of each student. Recognizing the hard work all of our educators have done this year to engage students, and the new realities of digital learning, we want to share with you a newly established process for selecting and integrating digital technologies.
Moving from the days when educators independently discovered, experimented, and tried out a wide variety of free digital tools, we are now in a place that allows for a cohesive and intentional review and funding of the best available instructional technologies. This evolution aligns with recommendations from federal, state, and non-profit educational organizations about evaluating tools based on student safety, privacy, and cultural inclusivity. The resulting "ABRSD Digital Tool Box" can provide a reference for all educators to know which tools can be used for specific learning goals, and which tools are not-allowed due to problematic features or marketing practices.
The process of developing our Digital Tool Box was driven by the following goals:
Provide equitable access to digital tools

Align tools with DESE frameworks and district teaching and learning goals

Meet student data privacy regulations under Children's Online Privacy Protection Rule (COPPA) that can be confirmed through the Massachusetts Student Privacy Alliance

Avoid marketing and advertising that is directed at children, intrusive, or manipulative

Avoid "freemium" tools that have limited functionality and/or require payment after a trial period

Comply with federal copyright laws

Support inclusive pedagogical practices.

Be culturally responsive (in accordance with (ABRSC IGA-R) and not discriminate on the basis of race, color, sex, sexual orientation, gender identity, religion, disability, ancestry or national or ethnic origin

Develop and provide targeted professional learning

Provide timely tech support

Consider district funds and capacity to continue supporting paid online subscriptions

Identify and commit to specific Learning Management Systems (ie, SeeSaw and Google Classroom)
You will notice that the Digital Tool Box references tools that have been disapproved for specific reasons and should not be used in our school district. Specific examples include:
Raz-Kids: Lack of cultural inclusivity and problematic cultural stereotypes

Prodigy: Manipulative marketing targeted at children

Quizlet, Canva, Adobe Spark: Non-compliance with student data privacy laws

Teachers Pay Teachers: Violation of federal copyright laws
Process for Requesting and Reviewing Tools
Tools that are not currently included in the Digital Tool Box can be considered via a new Digital Tools Request Form that is under development. We will have that available to you as soon as possible. Please note that even free tools must be approved before classroom implementation. This checklist can help you know the criteria that must be considered when requesting new digital tools.
Please let us know if you have any questions, and always, how we can best support the work you do.
Warmly,
The EdTech and Teaching and Learning Departments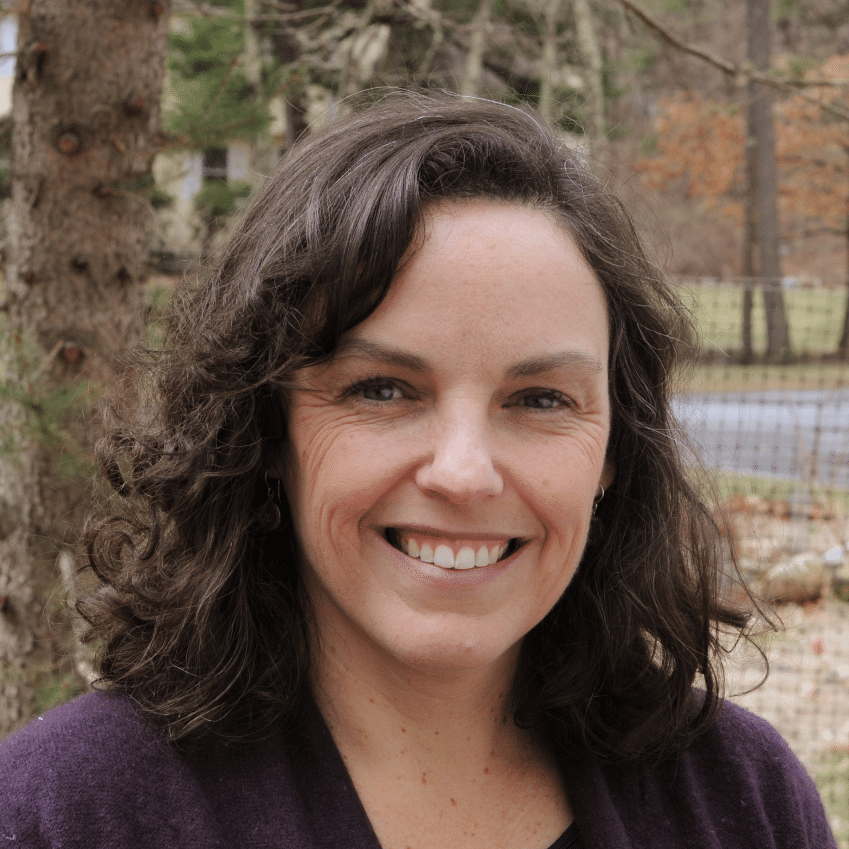 About the Authors
Nora Shine lives in the town of Boxborough, West of Boston, where she enjoys spending time with her family walking in the nearby wooded hills, taking stacks of books out from the local library, and fostering a love of authentic learning. She also is a child psychologist with a private practice in which she provides cognitive behavioral therapy and conducts neuropsychological assessments for children and teenagers.
Sabina is a 4th grade student and corgi dog owner. She enjoys reading and is currently captivated by the Keeper of the Lost Cities series. Her favorite thing to do in winter is to go sledding. She enjoys playing Minecraft and recommends it instead of Prodigy.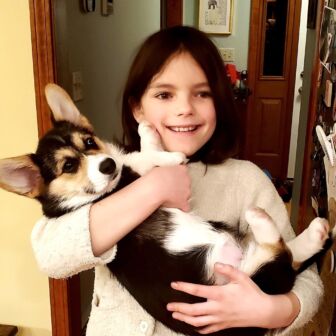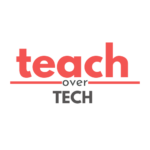 This blog series is produced by our Screens in Schools work group.